This is the problem with the justice system in the Southern California area. I get pulled over for tinted windows and speeding.
BUT! There is a police patrol car right behind Petey-boy here and no one pulls him over for him wearing this shiteous outfit!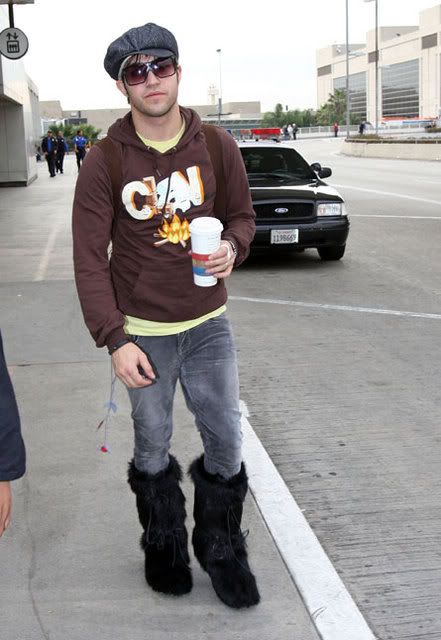 Ashley just threw up a little.